The New Year - 5780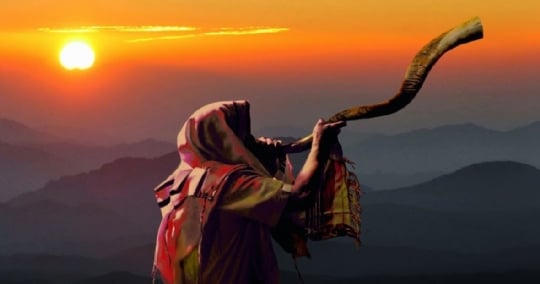 Communal Dinner
 Sunday, (9/29) - 7:00 pm
Come and Join friends and Ohana as we usher in the New Year 5780, with a festive communal meal, catered by Zisel. Delicious food, great atmosphere and inspirational conversation.
RSVP Required by Thursday (9/26).   
 Discounts available for families. (Also, if you'd like to join and need a break on the price, let's make a plan. We don't want to turn anyone away from celebrating Rosh Hashana with family; We just want to cover expenses. Please email us at [email protected])
Evening Service: 6:30 pm
---
THE  SHOFAR BLAST
     Monday (09/30)
        Tuesday (10/01) 
 Prayer - 10:00 am
Torah reading - 11:00 am

Shofar Ceremony - 12:00 pm  
The Service will be user-friendly, with melodies, English readings and running commentary. It promises to be a meaningful experience!
All Meals, Services and Events (unless otherwise stated) take place at our new location:
 Kauai Jewish Center
 Waipouli - Wailua area
 (Near Foodland - Kapa'a)
---
Afternoon Shofar
For those who absolutely can't make it on Monday morning, we'll have another opportunity to hear the Shofar on Monday (Sept. 30) at 5:00 pm -
Meet at the "Courtyard Marriott Beach - Coconut Coast": 
650 Aleka Loop, Kapaʻa, HI 96746
Directions: 
Just South of Kapa'a Foodland, turn toward Longs Drugs. Across the street is the Courtyard Marriott. Ample Parking and Beach Access to the right of the hotel. Meet at the  
---
We wish you and your family and Shana Tova uMetuka; May you be inscribed and sealed in the Book of Life, for a sweet New Year filled with all the abundant blessings we all pray and wish for.
Michoel & Zisel Goldman 
& Family
---
To learn more about the holidays, visit  JewishKauai.org/NewYear
For local assistance, call 808-647-4293
Please Consider a Generous Contribution toward our New Year Expenses, and do a Mitzvah to start the year right. 
Contrary to popular misconception, each Chabad chapter is locally funded (not from HQ), and we depend on your support! 
Many thanks in advance!
 If you'd like to make a monthly contribution toward the Kauai Jewish Center, which goes directly toward renting our community space, please click the link above and choose recurring payment option. 
Every amount counts and adds up!